WHAT THE HECK IS A FRACTAL?
Fractals are objects in which the same patterns occur again and again at different scales and sizes. Each pattern is made up of smaller copies of itself, and those smaller copies are made up of smaller copies again.
A fractal is a geometric shape whose parts reflect the whole.
Think of fractals as the Russian dolls of nature. A large shape is made of smaller similar shapes, which are made of even smaller similar shapes…and so on.
This is Romanesco broccoli. It's shaped like a cone, with smaller cones that spiral down from the tip. Each one is an identical pattern in miniature.
Look closer and you'll see that the small cones are made of even teenier cones in the exact same spiral shape…
SOME EXAMPLES OF FRACTALS IN NATURE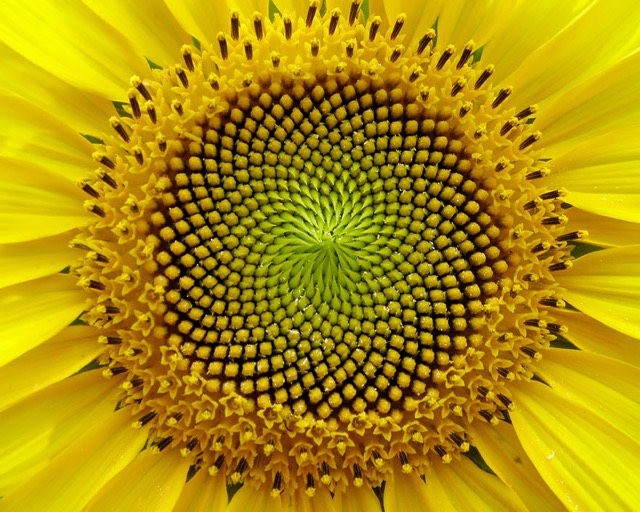 Your body is full of fractals. Your veins, your nerves, even your bronchial tree is fractal.
Fractals are God's strategy to be more efficient and get the job done. For example, in the lungs, all of those branches are repeating, and they generate an enormous service area within a small volume. That's what's needed to transfer all of the oxygen through the blood.
FRACTALS ARE SOOTHING
Not only are fractals practically efficient, they are also aesthetically pleasing. Because of the way the systems of our bodies are made up, e.g. the bronchial tree, blood vessels, neurons in the brain, etc., which are all fractal in design, our brains recognise a kinship with fractal patterns in nature, e.g. ferns, roots, trees, leaves, rivers, streams, lightning, waves, etc. That is why we find a walk outdoors uplifting and why care settings use pictures and murals depicting scenes in nature to reduce stress.
We recognise their beauty and worth and so surround ourselves with man-made fractal objects.
MANUFACTURED FRACTALS IN ARCHITECTURE
FRACTALS IN ART – JACKSON POLLOCK
Most of us would be unable to afford a Jackson Pollock painting. Fortunately, there are less expensive prints available, such as the one below which has been made by computer graphics and costs under £20 (though not by Jackson Pollock!).
Fractals are amazing and all by the work of His hands!
Thank you Father, Amen