"But in your hearts revere Christ as Lord. Always be prepared to give an answer to everyone who asks you to give the reason for the hope that you have. But do this with gentleness and respect" – 1Peter 3:15 New Living Translation
We will never win a heart over by insulting someone or their religion (or lack-there-of). Winning a heart over for Jesus is done in, and through, LOVE. Love is the most important aspect of sharing our faith (1 Corinthians 13:1-3), because it was through love we were saved in the first place. Colton Jansen
"If I could speak all the languages of earth and of angels, but didn't love others, I would only be a noisy gong or a clanging cymbal. If I had the gift of prophecy, and if I understood all of God's secret plans and possessed all knowledge, and if I had such faith that I could move mountains, but didn't love others, I would be nothing.  If I gave everything I have to the poor and even sacrificed my body, I could boast about it; but if I didn't love others, I would have gained nothing." – 1 Corinthians 13: 1-3 New Living Translation
There is no need to rant and rave, using manipulation, intimidation and argumentative tactics. The strength and power of The Gospel and hope in Christ alone is more than enough.
"For I am not ashamed of this Good News about Christ. It is the power of God at work, saving everyone who believes—the Jew first and also the Gentile. This Good News tells us how God makes us right in his sight. This is accomplished from start to finish by faith. As the Scriptures say, "It is through faith that a righteous person has life." – Romans 1: 16-17 New Living Translation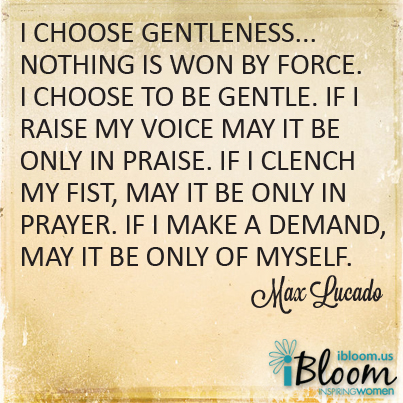 Our Father,
We are living in troubled times – a time of disease, violence, anger, hatred and intolerance. Often, we feel more and more helpless and frustrated, running hither and thither, not knowing what to do. We are frantic and confused, Lord.
In our confusion, may we come to understand that, whatever happens, You are in control. May we trust in You and have the faith to learn and act upon the lessons we need to acknowledge.
Lord, it is only by Your help alone, that we can enjoy a peaceful and loving world. We are crying out to You.
In Jesus Name, Amen.