Adam and Eve were living an idyllic life in the Garden of Eden and all their needs were being met. They had a good relationship with each other, and loving fellowship with God, their Creator. The only prohibition that God placed on them was not to eat the fruit of the Tree of the Knowledge of Good and Evil.
The Purpose of the Tree
The most often considered purpose was to provide man with a choice: to love and serve God willingly or to rebel against him and reject the one prohibition he had given them.
The tree of the knowledge of good and evil was not evil by its nature. There was nothing wicked about the tree. To claim this would imply that God created something evil, which would contradict Genesis 1: 31 niv – "God saw all that he had made, and it was very good. And there was evening, and there was morning-the sixth day." God gave man a very clear command in Genesis 2:17 niv – "You must not eat from the tree of the knowledge of good and evil, for when you eat from it you will certainly die."
The command was simple: do not eat of that one particular tree. The consequence was equally clear: if man ate, he would die. The fruit was not poisonous, evidenced by the fact that Adam and Eve did not physically die soon after eating it.
Satan Deceives Adam and Eve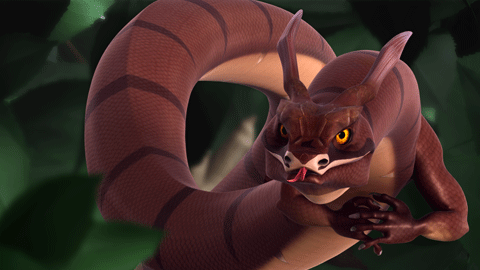 Eve saw that the fruit of the Tree of Knowledge of Good and Evil looked attractive, and Satan's words cast doubt in her mind, so she ate the fruit from the tree and gave it to Adam also. It didn't take them long to realise that they had been deceived. They looked at each other and saw their nakedness and, for the first time, they felt ashamed of it.
Later on, when they heard God approach, they hid from Him. Because of their disobedience, they became afraid. God knew they had eaten the forbidden fruit and each of them blamed the other. They became alienated from each other and from God also.
Sin had entered the world.
To be continued
Follow this link to read Part 1
Follow this link to read Part 2