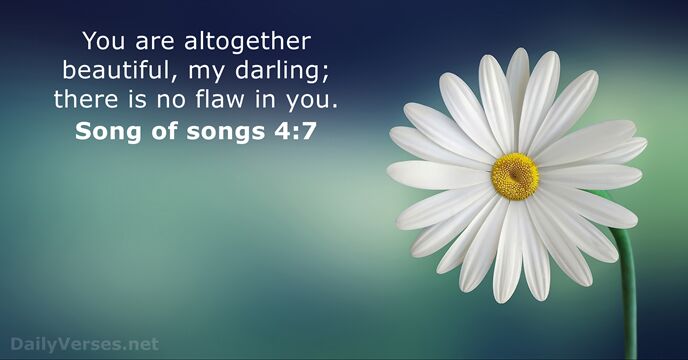 The world has this definition of what beauty is, of what it's supposed to look like. Throw it out. Toss it in the trash heap. Because a true definition of beauty is only found in the One who created it. So open up God's Word and take a look in the mirror of truth. You are a beloved child of the King. You are breathtaking, jaw-dropping, heaven-and-heart-stopping. A handcrafted work of art. Don't think you're beautiful? God has something to say about that: my darling, you are altogether beautiful!
(excerpt from '100 Things God Loves About You: Simple Reminders For When You Need Them Most' by Tama Fortner)
Our Father,
Thank You for creating us as Your image bearers and for giving us the privilege of life within Your wonderful creation. May we always reflect Your glorious light and love to all so that they, too, may come to know You and enter into Your Kingdom.
In Jesus Name, Amen.