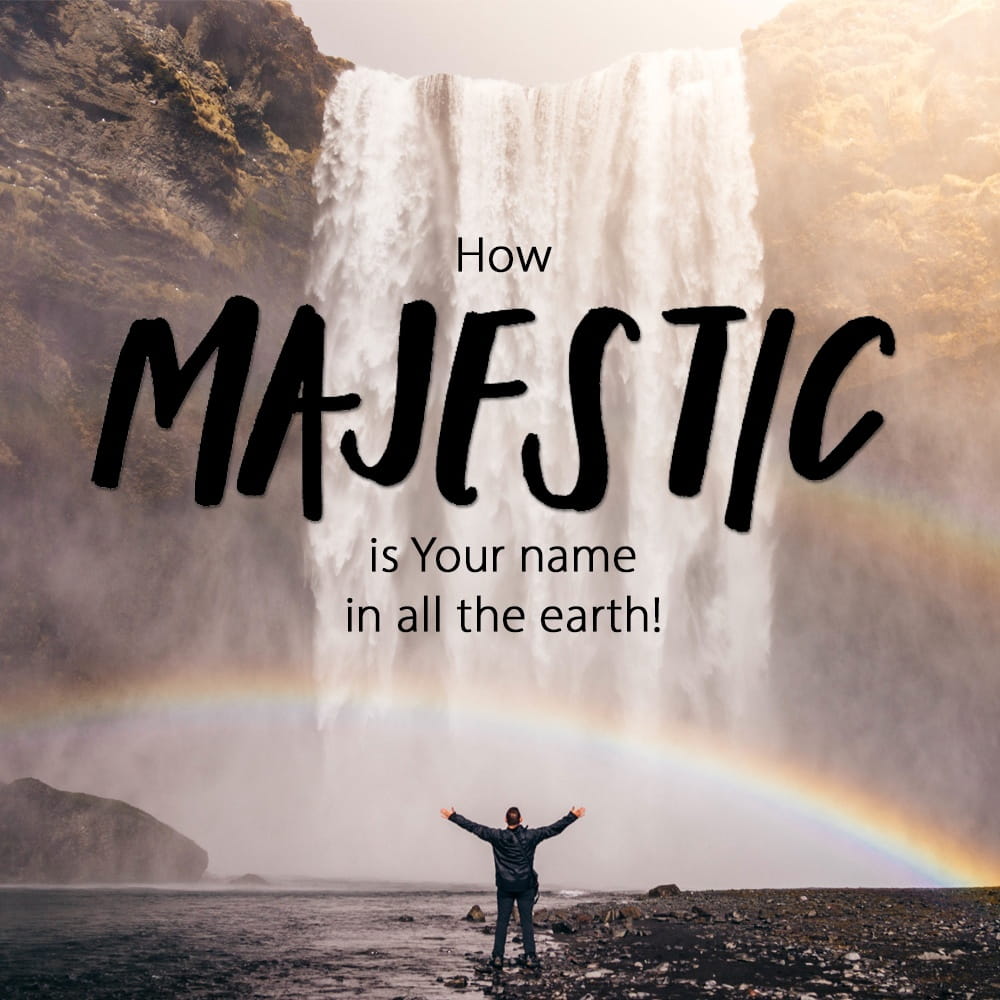 Drawing Near to God:
Welcome!
We are delighted that you joined us for ToGather.church. (Find out more.) What follows is our home worship guide for you to use on your own or to share with your friends, family, home group, or house church.
Our theme today comes from Nehemiah 9:6. Our focus is on how big God is — how big his love, his grace, his power, and his mercy are for us — while we also realize that he cares personally about each of us and has done so since our conception (Psalm 139:13-16). God's greatness is revealed in what he has created (Romans 1:19-21), and his creation declares how big, glorious, and wondrous our God is. 
We encourage you to read the following out loud, whether you are by yourself or with others:
LORD, our Lord,
how majestic is your name in all the earth!
You have set your glory
in the heavens.
Through the praise of children and infants
you have established a stronghold against your enemies,
to silence the foe and the avenger.
When I consider your heavens,
the work of your fingers,
the moon and the stars,
which you have set in place,
what is mankind that you are mindful of them,
human beings that you care for them?
You have made them a little lower than the angels
and crowned them with glory and honor.
You made them rulers over the works of your hands;
you put everything under their feet: all flocks and herds,
and the animals of the wild,
the birds in the sky,
and the fish in the sea,
all that swim the paths of the seas.
LORD, our Lord,
how majestic is your name in all the earth!
(Psalm 8:1-9)
Please follow this link to join the worship