What Must I Do To Enter The Kingdom Of God?
Throughout His ministry on earth, Jesus preached about the Kingdom of God. One night, a Pharisee called Nicodemus visited Jesus in secret. He was not a spy trying to trick Jesus, but was genuinely seeking God. Nicodemus found it difficult to grasp the concept of being born again therefore Jesus used an illustration from the Old Testament (Jewish Scripture) to help make it clearer to him (Numbers 21:8).
By believing in Jesus, we are born again by the Spirit and become a citizen of His Kingdom. However, it does not stop with simply believing. As a subject of God's Kingdom, we need to play an active part by having faith in our LORD and our King and abiding by His laws and teaching.
First of all, we must repent and ask God to forgive us for our sins. To repent means turning away from our sinful thoughts and ways and learning to live by the Word of God. However, it's important not to wait until 'you are a better person' or until 'you are able to stop sinning'. We cannot do this on our own without Him. God wants us to come to Him now! He will love and accept us just as we are and the Holy Spirit will help and guide us. Read the Bible consistently to learn how God wants us to live. A good place to start is the teachings of Jesus in the first four books of The New Testament i.e. Matthew, Mark, Luke and John. We will find much of Jesus's teaching in The Sermon of The Mount (Matthew Chapter 5 and 6).
As well as His teachings, Jesus left us two commandments that encompassed the whole of the law of Moses:
When we put our faith and trust in God, our relationship with Him will become stronger and deeper, and we will begin to develop the attributes of a Kingdom Christian. These are love, joy, peace, patience, kindness, goodness, faithfulness, gentleness and self-control. Jesus warned us though, that the Christian life was not guaranteed to be easy – in fact, it would become more demanding at times, but He said He would be with us and that He would never leave us. "And I will ask the Father, and he will give you another advocate to help you and be with you forever—" John 14:16 He is talking about God, the Holy Spirit.
lo, I am with you always, even to the end of the age." Amen. (Matthew 28:20)
Once we are in a relationship with God, it is important to stay close to Him. It is vital that we don't disregard His teachings and become lukewarm Christians. Although God offers the gift of Salvation freely, it is then up to us to work (with the help of the Holy Spirit) to produce the fruits of being a Christian. If we neglect that, then our faith will become meaningless and dead (James 2:26). We must abide in Jesus and His teaching. Here is what he says about this:
Now that we are a citizen of the Kingdom of God and living by His laws, there is one more thing we have to do – something that Jesus Himself commanded us to do:
The above words are those spoken by Jesus to His disciples just before He returned to Heaven. Our King reigns at the right hand of our Father in Heaven for now, but the time will come when He will return to earth and gather us to Himself to live forever with Him on the New Earth. Meanwhile, He commands us to tell others about the Kingdom of God so that they may become His disciples too.
If and when you get the opportunity, tell others about the Gospel of God's Kingdom. It may not always be possible to go into full detail, depending upon the circumstances, but even if you have only a few minutes, make your words about Jesus and the Cross and pray that the Holy Spirit will nourish this seed and help it grow.
This is the final part in the series, but not the conclusion of God's Plan for His people. He began His Creation and He continues to work within it and His desire is for us to work alongside Him. Hallelujah!
A M E N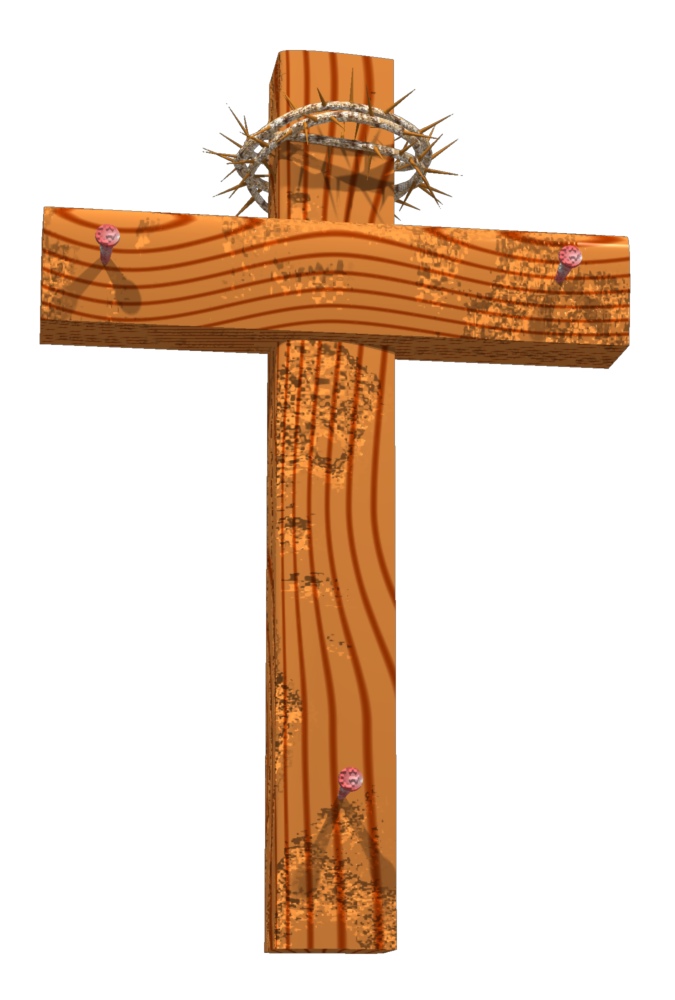 Please follow these links to read Part 8, Part 7, Part 6, Part 5, Part 4, Part 3, Part 2, Part 1
Our Father,
For all who may read this, I pray that You make Yourself known to them and bless them greatly for Your Glory.
In Jesus Name, Amen.